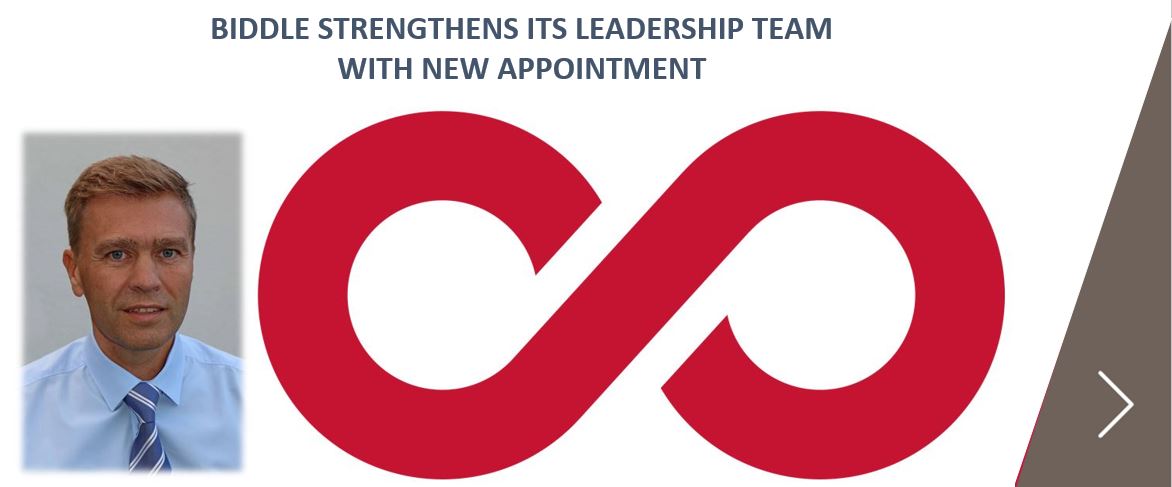 BIDDLE STRENGTHENS ITS LEADERSHIP TEAM
Biddle has appointed Rolf Multhauf as European Sales Director with immediate effect.
Rolf brings more than 20 years of sales experience, gained predominantly in Biddle Germany, where he has significantly grown sales and developed the customer proposition to offer HVAC products, services and consultancy.
In his most recent role Rolf headed up Biddle sales across Central and Northern Europe as Regional Director, leading sales teams across Holland and Germany.
Rolf said: "I have developed and organically grown the Biddle business in Germany since I took on the role as RD in 2009 and I'm sure that experience will stand me in good stead as I work with the teams across our international markets to commonise our sales approach and international customer offer.
"My focus is to work together with the wider Biddle team to improve the customer experience, harmonising tools and developing the services and solutions offer to grow the Biddle business across Europe," he added.
Rolf will be responsible for the Biddle sales teams in the UK, Holland, Germany, France and Belgium as well as all European Distributors.
Aidan Killeen, CEO for the Carver Group, said: "The promotion of Rolf Multhauf to European Sales Director will give the business the opportunity to strengthen and grow internationally, offering our key accounts a common approach across markets, helping us to deliver against our significant growth plans over coming months and years."
Rolf, a qualified Mechanical and Industrial engineer, held a number of different roles in sales throughout his career, building a portfolio of experience in project management, business development and sales target achievement.
Away from work, the 50-year-old enjoys running, sailing and spending time with his wife and three children.
The Carver Group has ambitious plans to double in size over the next five years through organic growth and carefully selected acquisitions.
The group centrally manages competence centres for research and development, manufacturing and project management in order to create innovative heating, ventilation and air conditioning (HVAC) solutions for a wide range of market sectors including retail, industry and the public sector.
As well as having its headquarters in Walsall in the UK, it has representation in 50 countries and offices in Germany, France, the Netherlands, and Canada.