The Carver Group includes international companies from the fields of refrigeration technology, air conditioning technology and ventilation technology.
Biddle is the world leader of air diffusion technologies, with an exclusive range of air curtains, air heaters, cassette units, heat recovery and fan coils. Biddle supplies the largest retailers and businesses with highly efficient climate separation and climate control solutions across Europe and North America. Patented technologies, innovative products, our highly regarded service and after sales support ensure you have the right partner throughout your project implementation.
Thermoscreens is one of the first companies in the world to develop an air curtain  and continues to be one of the world's leading providers of air curtain technology. With sales in more than 50 countries through our own sales team and a network of skilled distributors, the company sells an extensive range of air curtains for retail, commercial and industrial buildings, cooling zones and public buildings. The equipment is characterised by excellent energy efficiency, ease of use and outstanding quality.

Established more than 74 years ago with manufacturing and distribution facilities in Ilminster, Somerset and Dublin, Powrmatic is a leading manufacturer and distributor of industrial and commercial heating, ventilating and air conditioning equipment with well-established representation throughout the United Kingdom, Europe and beyond. Powrmatic design, develop and deliver HVAC solutions worldwide across a wide range of commercial and industrial applications creating comfortable and safe environments, differentiated through innovation, integrity, compliance, and service.
CoolTherm specialises in the design, supply, installation and servicing of air conditioning systems and chillers, operating across the UK and internationally. Renowned for working in difficult and challenging environments, CoolTherm works with Italian manufacturer Geoclima Srl to provide water chiller packages for both new and existing installations. The chillers are built to order to meet the precise requirements of each application. Supplying air conditioning solutions for business or private use, CoolTherm are also diamond quality level installers for Mitsubishi Electric and a D1+ premium partner for Daikin systems.
Applied Comfort has been focused exclusively on designing and manufacturing class leading, high quality, energy efficient Packaged Terminal Air Conditioners (PTACS) for over 20 years. The products deliver engineered, through the wall and zoned heating and cooling solutions to meet the needs of commercial, industrial and institutional HVAC customers.
Widney Leisure is the UK's leading supplier of gas heating appliances to the European caravan holiday home market. The product range has been further developed to include a highly efficient room sealed water heater into the caravan holiday home market.
Carver has been manufacturing the world renowned Carver Clamp range for over 50 years. These high quality products are designed to withstand the rigours of heavy industrial use and are manufactured at our production facility in the UK. The range was specifically developed for use in the welding sector and incorporates unique features for this purpose. Carver Clamps are also used in other areas such as fabrication and woodworking.
Carver is also the exclusive agent for the UK and Ireland of the Demmeler range of high precision, modular welding tables.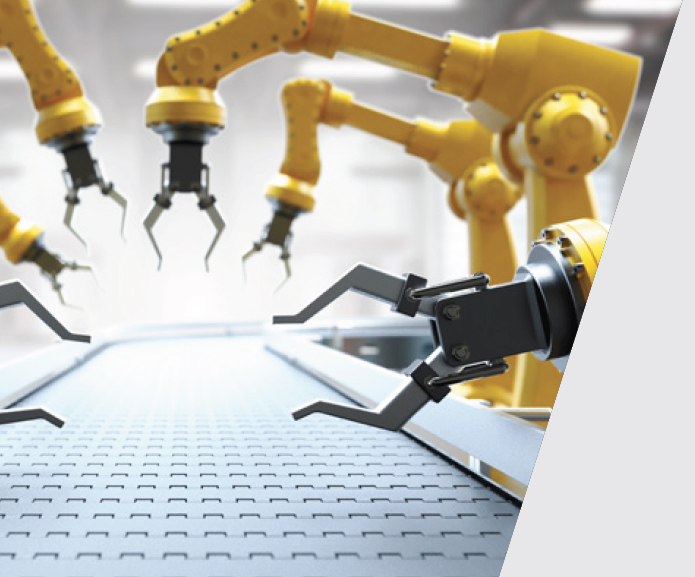 Manufacturing
The Carver Group manufacturers the product ranges in its three production plants. A Research and Development team work in tandem with production to design, test and develop products. The team work alongside reputable universities and experts to identify trends, future innovations and ways to improve customer user experience for the future. Currently teams are looking at ways to deliver more innovative product technology delivering maximum energy efficiency and improved air comfort.
The manufacturing sites are based in:
Nuneaton, UK: Biddle/Thermoscreens, Widney Leisure & Carver Clamps.
Kootstertille, the Netherlands: Biddle, Thermoscreens.
Canada: Applied Comfort
I feel an enormous sense of pride each time I think that this thriving company, established by a Carver and still owned by the family, now has an eighth generation Carver on its board.
Each of those generations in turn have met the challenges of their own times, driving the business forward to become the successful group we are today.
For over 250 years the Carver Group has developed businesses that put the customer and employees at the centre of their thinking.  As the needs of our customers change, we are committed to evolve and grow at a sensible and sustainable pace in order to meet their needs, by developing an expanding range of high quality products and services.
Sustainable and profitable growth opportunities within the HVAC market place are a priority focus for the Carver Group board and key to enabling the business to realise its true potential.